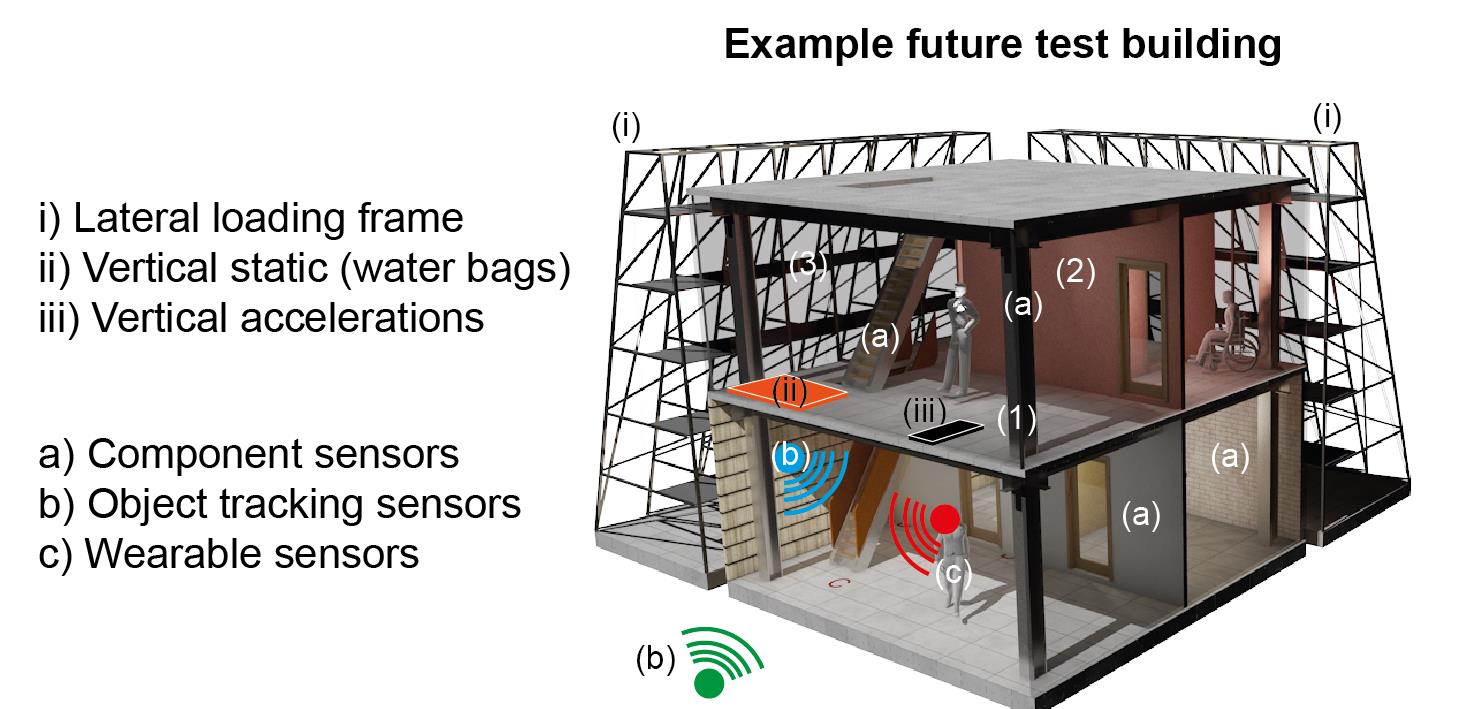 Principal Investigator: Dr John Orr
Trimble Contact: Mr Richard Fletcher
This project will utilise widely available handheld and/or wearable consumer technologies to identify 1) real levels of imposed loading from people in buildings that should be used in design, and 2) how a building's structural behaviour can affect the health, wellbeing and productivity of its occupants.
Measurement and learning from performance are established practices in mechanical, aerospace, and automotive industries. By contrast, structural engineering rarely measures the in-service performance of buildings and does not yet use data to improve future designs. This means that we understand poorly what realistic loading is in buildings and how buildings can impact the health of their occupants. Research already suggests that real vertical loading in buildings may be around 10% of that assumed by designers and that imperceptible levels of building motion cause sopite syndrome which has significant impacts on worker productivity and wellbeing. More data is required to extend the science in both fields.
In the past, the expense of installing monitoring equipment to the building structure, and the invasiveness of attaching sensors to building occupants, would preclude monitoring on a large scale. We make informed estimates but know relatively little about what happens in reality.
Modern smartphones and wearables offer a new opportunity to gather large quantities of human-related data with relative ease. A typical smartphone will include GPS, Compass, Wi-Fi, Cellular, Barometer, Gyro, Accelerometer, Proximity, and Light sensors – all of which have the potential to aid indoor tracking and positioning. Wearable sports watches add Heartrate and additional Accelerometers to this mix.